Uus toode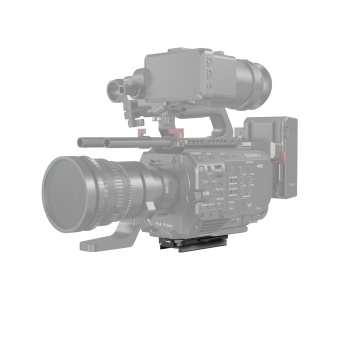 Zoom
SmallRig Multifunctional Quick Release Plate (Manfrotto-Type) 3912
SmallRig Multifunctional Quick Release Plate (Manfrotto-Type) 3912 is a multifunctional quick release plate designed to solve the problem of unstable placement of the camera on desktop and ground, and the problem of difficult installation on the fluid head, base, and other accessories. It comes with four foldable standing legs that allow placing the camera with a lens length of less than 20cm in most terrains and avoid scratching the bottom of the camera and lens. The quick-release plate also features a threaded slot for mounting screws to lock the camera and cage at the same time, thus preventing twisting. Both camera connectors and feet have anti-slip pads that secure the camera to the plate and prevent extended feet from slipping. The bottom of this quick-release plate supports Manfrotto-type accessories, such as a base, fluid head, etc.
Note:
1. Lenses no longer than 20cm are recommended.
2. If necessary, please adjust the screws to adjust the center of gravity of the camera relative to the quick-release plate.
Work With
Plate Type(Manfrotto): 501PL, 504PL
Packing List
1x Multifunctional Quick Release Plate
Technical Data
Product Dimensions: 118.0 x 54.5 x 21.3mm
Package Dimensions: 157 x 85 x 44.0mm
Product Weight: 177g±5g
Package Weight: 222g±5g
Material(s): Aluminum Alloy, Stainless Steel, Silicone