Soodus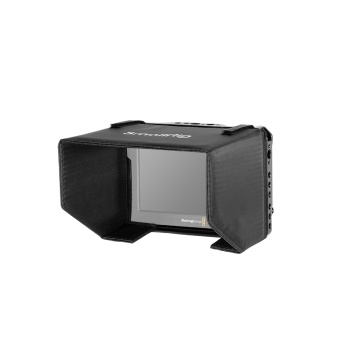 Zoom
SmallRig Cage with Sun Hood and HDMI Clamp for Blackmagic Design Video Assist 5" 12G-SDI/HDMI 2725
Key Features:
1. Designed for Video Assist 5" 12G-SDI/HDMI HDR Recording Monitor.
2. Provide Protection and Accessory Mounts.
3. 1/4"-20 & ARRI 3/8"-16 & NATO Rail Accessory Mounts.
4. Rubber Pads Inside Prevent Scratches.
5. Includes Dedicated Sun Hood and HDMI Clamp.
SmallRig Cage with Sun Hood and HDMI Clamp for Blackmagic Design Video Assist 5" 12G-SDI/HDMI 2725 is designed to provide all-around protection and accessory mounts for the monitor. The cage secures to the monitor via three 1/4"-20 screws, with one on the top and two on the bottom. It includes an HDMI clamp to secure the HDMI cables. A dedicated sun hood is included to provide glare protection when shooting outdoor. It features multiple 1/4''-20 and ARRI 3/8''-16 threads around the cage, and NATO rails on the top and bottom, allowing for mounting accessories such as Magic Arm 2071 or 2115, Monitor Mount 2205. The cage features multiple rubber pads inside preventing the monitor from scratches.
Designer: Nico Robin
Compatibility:
Blackmagic Design Video Assist 5" 12G-SDI/HDMI HDR Recording Monitor
Package Includes:
1 x Cage
1 x Sun Hood
1 x HDMI Clamp
3 x 1/4 Screw
1 x Hex Spanner
Product Dimensions: 105.5 x 151.5x 20.8mm
Package Dimensions: 200 x140 x54mm
Net Weight: 213g±5g
Package Weight: 300g±5g
Material(s): Aluminum, Nylon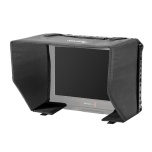 SKU:
SR2792 ,
Qty:
In Stock
150,00 €