Laost otsas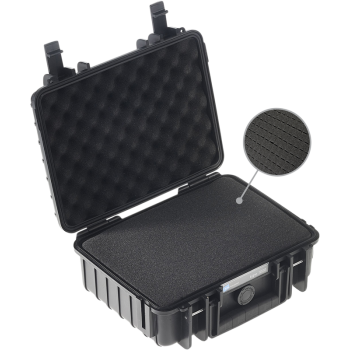 Zoom
B&W OUTDOOR CASE TYPE 1000
Hard, protective case that fits a digital camera with lens.
Comes with pre cut foam inserts in the lid and main compartment.
Features
Strong, dustproof, waterproof (IP67 certified)
Case shell made of polypropylene
Automatic air pressure compensation valve
Temperature resistant from -30° up to +80° C
Rubberized handle
Stackable
Two eyelets for padlocks
Optional accessories: carry strap, lid pocket, mesh bag and panel fram
Outsize dimensions:

270 x 215 x 105mm

Internal dimensions: 250 x 175 x 95mm

IP67 water resistance
Laost otsas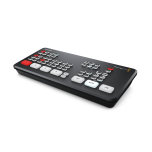 ATEM Mini features 4 HDMI inputs and has an intuitive, easy to use design that makes it possible for anyone to live stream multi camera productions online via services and software such as YouTube Facebook Live or even Skype. Simply connect 4 high quality HDMI inputs that can be used for live switching cameras, computers or even game consoles. You get a built in DVE for exciting picture in picture effects, broadcast quality transitions, upstream keyers for removing blue and green screen background, a downstream keyer for superimposing custom graphics, audio inputs a mixer, and more. To stream, ATEM Mini also has a USB output that works like a webcam, so you can connect to any video software. There's also HDMI video out for projectors.
SKU:
SWATEMMINI ,
EAN:
9 338716 006445 ,
Qty:
Out of Stock
,
Delivery time:
backorder
358,80 €
Soodus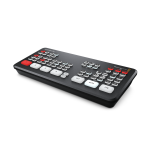 Introducing ATEM Mini Pro

ATEM Mini Pro is a new, low cost live production switcher that can record, stream and monitor video. It includes a new hardware streaming engine to allow direct streaming via Ethernet to YouTube Live, Facebook and Twitch, as well as recording direct to USB flash disks in H.264.

The new model includes a multiview on the HDMI video output that allows all inputs to be monitored on a single monitor, providing live status of recording, streaming and audio levels.
SKU:
SWATEMMINIBPR ,
EAN:
9 338716 006797 ,
Qty:
In Stock
Soodus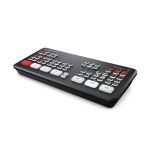 SKU:
SWATEMMINIBPRISO ,
EAN:
9 338716 006872 ,
Qty:
In Stock